The Ultimate Usenet Downloading Tool
Newsbin Pro downloads files from Usenet Newsgroups as fast as your internet connection will allow. It automatically combines complicated multi-part binary posts to create one file and includes many options for organizing your downloads.
Try the 10 Day Free Trial. If you like it, buy it! For just $30, you get a lifetime key to Newsbin plus one year of our Internet Search Service. Includes free upgrades for life!
If you want to download files from Usenet with a minimum of hassles, Newsbin is the tool for you. More Info

AutoPAR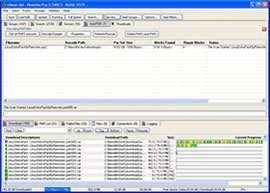 When downloading RAR archives posted with PAR2 files, the AutoPAR feature will automatically download all the required files in the set, repair any damaged files, replace any missing files, and then extract the resulting target files from the RAR archive.
Usenet Search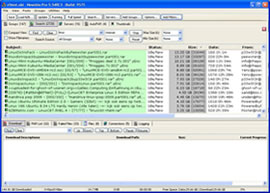 Our integrated Usenet Search service searches over 1600 days worth of the binary newsgroups and returns a list of matching subjects. This optional feature has service tiers ranging in price from $2.50 to $5.00 per month. Details available here.
Thumbnail View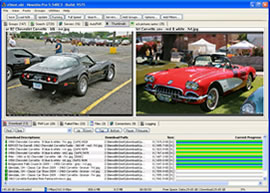 When downloading images from Usenet newsgroups, they are displayed in the Thumbnails tab. Launch your favorite image viewer by double-clicking on the file from the Files tab.